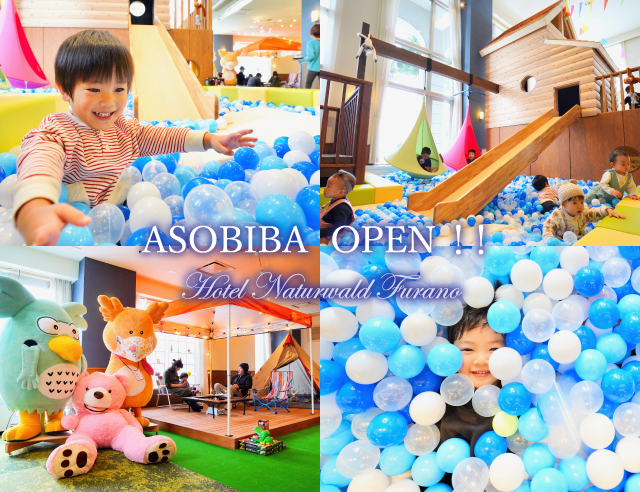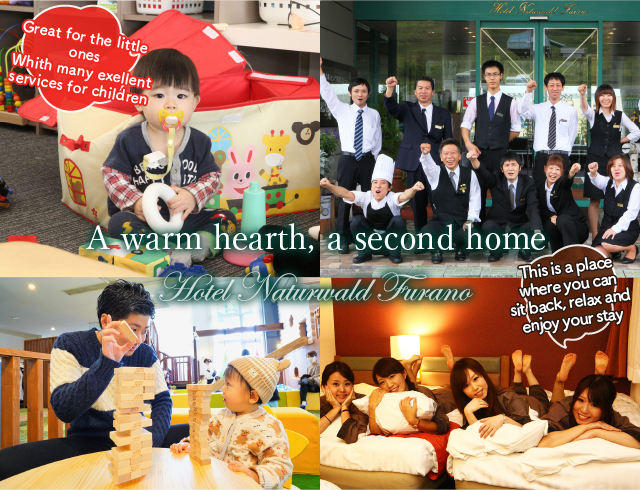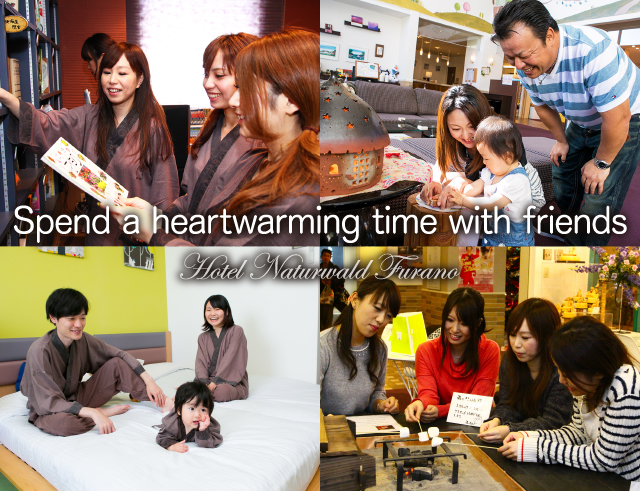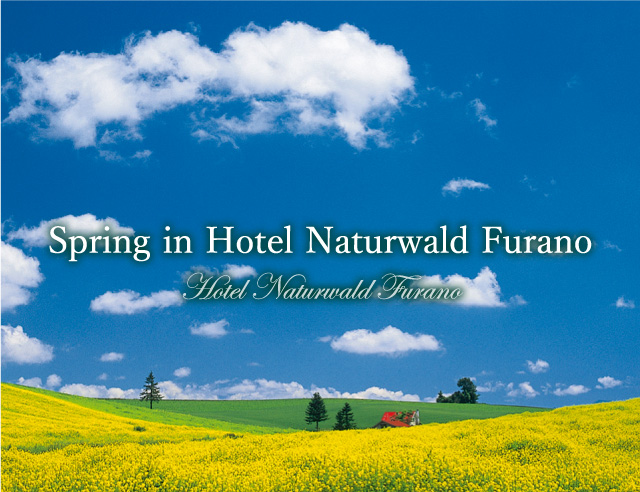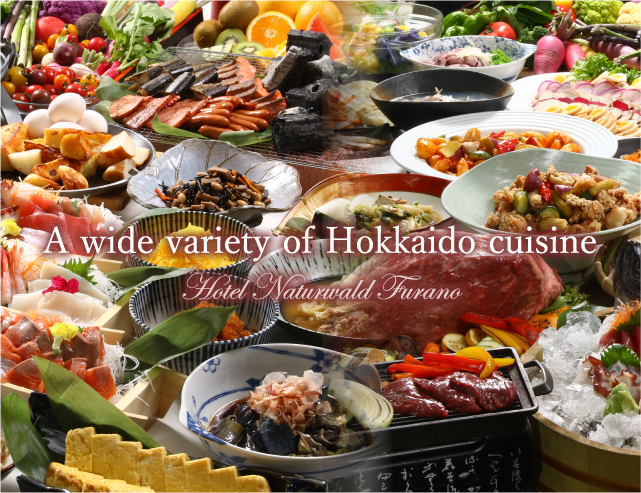 ホテルナトゥールヴァルト_ASOBIBA_公式SP
A warm place to stay, overflowing with kindness
A second home
Naturwald Furano offers attentive service based On the concept of a "second home for travellers.
hat we can do for our guests and how we can delight them with our services is first and foremost for each of our staff members as they provide hospitality. Please feel free to ask any of our staff if you have any questions or needs.
A friendly inn for everyone
Always full of smiles
Concept Page
Four Charms Page
POINT4.Services
Many free services
Kids welcome !Baby strollers, pickup bus, bicycles, and welcome snacks available!
Plenty of delicious food service on offer !
With welcome snacks, sweets, and a dessert buffet, we provide delicious hospitality that kids and adults alike will love!
Details on free services
LOCATION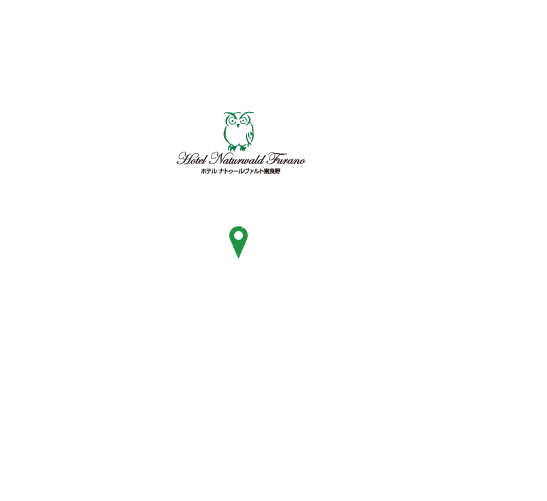 A beautiful location with the ski resort right in front of your eyes
By JR

Approximately eight minutes by car from Furano Station

From Asahikawa Airport

Approximately one hour by Furano Bus

By car

Approximately two hours from Sapporo
Approximately one hour from Asahikawa
Furano Ski Resort
Right in front of the hotel
Lavender Fields
Approximately 20 minutes by car from the hotel
Asahiyama Zoo
Approximately one hour and 15 minutes by car from the hotel